Exercise your brain and your imagination...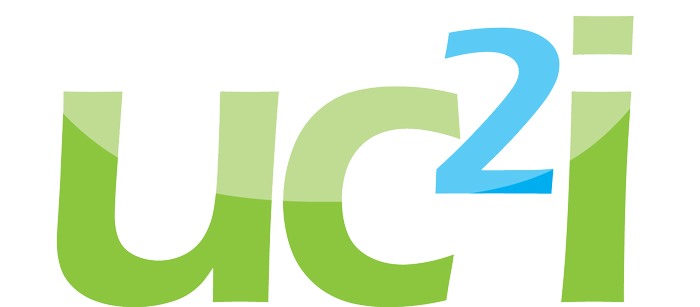 Baby Namer
The must have reference for choosing the name for your baby - so intuitive, quick and easy to use! BabyNamer will search and display your potential baby names in a way that is meaningful to you. Simply enter your last and/or middle names, then search by gender and alphabetically to display a substantial list of possible baby names. Once you've settled on a potential name, click the Popularity button to see how popular it has been recently over the past 3 years and historically over of the past 128 years.
Nearly 7,500 illustrated popularity graphs included! You can also create a list of your favorite names to share with family and friends.
Feature Highlights:
Quickly search and sort the most popular baby names in the US from 1880 to 2008.
Search by gender, then alphabetically.
Shows you how each first name will look with your chosen middle and last names!
Graphically illustrates the popularity of any given name recently over the past 3 years and historically over 128 years.
Add names you like to your favorites list and email the list to friends and family.
Please note: This app is not intended to provide origin and meaning of name. Its purpose is to make the name selection process fun, simple and enjoyable based on recent and historic popularity of baby names in the US.
No Internet connection required.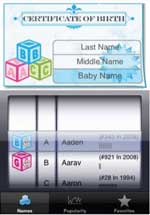 Jumble Help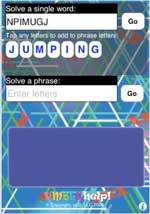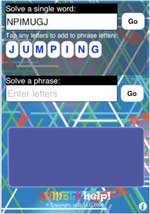 Jumble Help is a great tool to assist you with many word jumble games, word puzzles and Scrabble© and even your homework.
What sets Jumble Help apart is the ability to solve not only for words but for phrases too. And it's convenient to pluck any letters from your solved words to build a list of letters that are then included in the phrase you will be solving for.
Jumble Help is based on our fast anagram engine and dictionary of approximately 200,000 words optimized to give you the most likely solution.
FEATURES:
Solve single words up to 10 characters in length
Solve up to a 4 word phrase with words of any length
Build your list of phrase letters easily by tapping on any word
Multiple word and phrase solutions displayed if applicable
No Internet connection required

Speed Word and Speed Word Lite!
Want to test your word skills against the world? There's an app for that.
Speed Word is a fun word unscramble game. Play against the clock and post your high scores to see how you stack up against the world.
Simply touch "Start" and start solving words by touching and rearranging the letter tiles to form a valid word.
You can skip words by shaking the iPhone or iPod or tapping on the "Shake" button. There is no penalty for shaking other than the time it takes you to decide to pass on a word.
Level 1 starts easy with 4 letter words, but as you reach the next levels the length of the words increase (up to 7 letters) and the time allowed to finish levels eventually shortens.
If you like Scrabble, Jumble, Wurdle, Word Fu and other popular word games, you may just love Speed Word.
Internet connection only required if you wish to post your high score against the world.
A note about Speed Word Lite...
The lite version has 2 levels with 4 letter words. If you like it, try the full version with levels where the length of the words increase (up to 7 letters) and the time allowed to finish levels eventually shortens.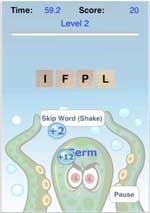 About the Company and the guys behind it...
uc2i, LLC., headquartered in Redmond, Washington is a mobile development firm. In 2009 uc2i, LLC. began developing iPhone apps. Its founders, Steve Malloy and Tom Denny, each come with over 20 years of experience in various industries. Steve is a finanical manager and software developer and has co-founded various sucessful small and medium sized businesses. Tom is a software developer with many years of experience primarily in publicly traded tech companies. He has served as Director of Software Architecture, Director of Software Development, and various other senior developer roles.